KAYFABE COMMENTARIES RELEASES WRESTLING'S MOST...DESPISED ON DVD & VOD
By
Mike Johnson
on 2013-11-07 10:13:10
www.kayfabecommentaries.com
has released the latest episode of their "Wrestling's Most...." DVD and VOD series, focusing on the most "Despised" person backstage within the business.
The official release reads:
Wrestling has always had it's share of bad guys...but what about the guys that are more hated behind the scenes than in the ring?
We put together a lengthy list of cats in the business that have given others plenty to hate...and you voted! Now we have the top 5 from your votes and the stars are ready to rate how you did.
Do they agree with your list of vermin and just how much do THEY hate these guys too?
Get ready to count down Wrestling's Most...
DESPISED!
Among those giving comments on the release are Kevin Nash, Dave Finley, Vince Russo, Sunny, Sean Waltman, New Jack and Sandman.
The title can be ordered via DVD at the link above or via VOD by clicking the graphic below: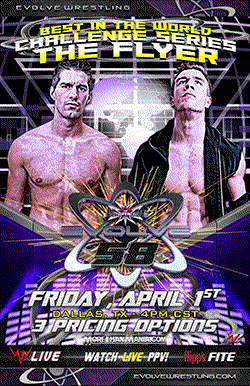 If you enjoy PWInsider.com you can check out the AD-FREE PWInsider Elite section, which features exclusive audio updates, news, our critically acclaimed podcasts, interviews and more, right now for THREE DAYS free by clicking here!