ROSS ON RAW AND MORE, JANNETTY BREAKING KAYFABE, HARDY AND MORE NEWS
By
Mike Johnson
on 2013-10-21 18:06:37
Jim Ross wrote a new blog on his official website discussing the proper placement of comedy on a wrestling show, thoughts going into tonight's Raw, criticism that he wouldn't write about TNA and more at JrsBarBQ.com.
Ross and Tom Prichard's blogs are my favorite by far to check out, specifically when they delve into wrestling history. I really can't wait for them to put pen to paper and write their respective books.
www.KayfabeCommentaries.com have released a new "Breaking' Kayfabe" DVD with Marty Jannetty, featuring a deep discussion with Jannetty about his life and career. The official promotional material for the release reads:
Breaking Kayfabe returns to explore the life of another wrestling star whose life outside the ring was as captivating as his work inside it. We head inside the rock n' roll lifestyle that seemed so wild and fun years ago. But now Sean probes that surface and we see what truly lies beneath all the fun we assume the superstars were having. Marty Jannetty lets us inside his world as a Rocker, and the struggles that followed. Marty's troubled home life as a youth may have been a precursor to some activities that followed, from drugs, to arrests, to questionable practices with women. As Marty bares his soul in this hard-hitting series, we see his road to salvation and his born-again status. But can the soul of this addict and perpetual sinner truly be saved? Judge for yourself as we present another edition of the series that reminds us all..."they're people."
The Janetty VOD can be ordered by clicking the graphic below: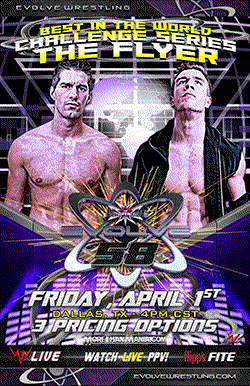 The next Wrestling Cares event will be 12/7 in Los Angeles, CA.
Matt Hardy posted the following video on an upcoming bout with Luke Hawx for Heavy on Wrestling on 10/26:
If you enjoy PWInsider.com you can check out the AD-FREE PWInsider Elite section, which features exclusive audio updates, news, our critically acclaimed podcasts, interviews and more, right now for THREE DAYS free by clicking here!