JOHN MORRISON ATTACKED BY YOUNG BUCKS, MORRISON DGUSA DEBUT ON iPPV TODAY
By
Mike Johnson
on 2013-01-26 11:06:37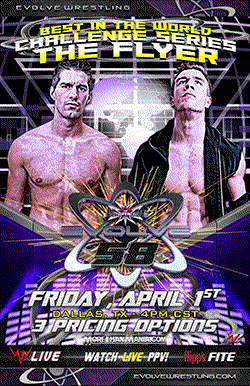 CLICK ABOVE TO ORDER THIS WEEKEND'S DGUSA iPPV EVENTS!
At the end of last night's DGUSA event in Santa Maria, CA, an angle was shot to bring John Morrison back into the company.
After John Morrison had wrestled Akira Tozawa, he was attacked by the Young Bucks. They worked him over, which led to AR Fox making the save and the duo running the Bucks off.
If you enjoy PWInsider.com you can check out the AD-FREE PWInsider Elite section, which features exclusive audio updates, news, our critically acclaimed podcasts, interviews and more, right now for THREE DAYS free by clicking here!