SHINE RETURNS TO iPPV TONIGHT, FULL DETAILS
By
Dave Scherer
on 2013-01-11 09:00:00
SHINE returns to iPPV this Friday from Ybor City, featuring:
*Amazing Kong (Kharma/Awesine Kong) vs. Mercedes Martinez
*Jessicka Havoc vs. Reby Sky
*Leva Bates vs. Kimberly
*Allysin Kay & Taylor Made vs. Christina Von Eerie & MsChif.
Also appearing are Daffney, Rain, Nikki Roxx, Mia Yim, Su Yung, Santana, Ivelisse, Tina San Antonio, Kimber Lee and Leah Von Dutch.
To order the iPPV, click the graphic below: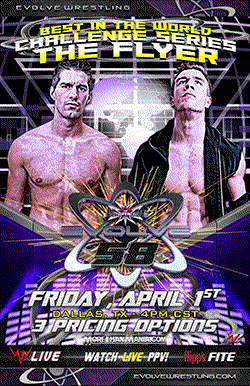 If you enjoy PWInsider.com you can check out the AD-FREE PWInsider Elite section, which features exclusive audio updates, news, our critically acclaimed podcasts, interviews and more, right now for THREE DAYS free by clicking here!