THE FORMER KHARMA AND SHINE WOMEN'S WRESTLING RETURNING TO iPPV TONIGHT, HOW YOU CAN ORDER
By
Mike Johnson
on 2012-11-16 09:40:00
SHINE Women's Wrestling is returning to iPPV tonight via WWNLive.com at the The Orpheum (1915 E. 7th Avenue) in Ybor City, FL
Scheduled for the event:
*Rain & Mercedes Martinez vs Jazz & Amazing Kong in what will be the former Kharma's first appearance since departing WWE.
*Jessicka Havok vs Nikki Roxx
*Ivelisse vs Athena
*Made In Sin (Allysin Kay & Taylor Made) vs Leva & Kimberly
*Nikki St. John vs Santana
*Sojo Bolt vs Su Yung
*Niya vs Marti Belle
*Sassy Stephie vs Heidi Lovelace
For more details, visit http://shinewrestling.com/.
Click the graphic below to sign up for a WWNLive.com account to order the SHINE iPPV: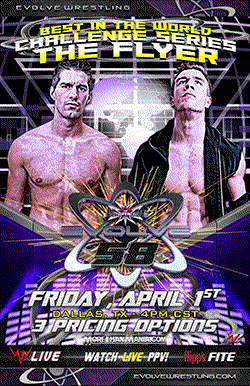 If you enjoy PWInsider.com you can check out the AD-FREE PWInsider Elite section, which features exclusive audio updates, news, our critically acclaimed podcasts, interviews and more, right now for THREE DAYS free by clicking here!