BREAKING KAYFABE WITH LANNY POFFO RELEASED ON DVD AND iPPV
By
Mike Johnson
on 2012-11-10 14:26:30
Kayfabe Commentaries has released their latest in-depth discussion interview "Breaking Kayfabe" with Lanny Poffo, who discusses his career, the passing of his father and Randy Savage, Savage being inducted into the WWE Hall of Fame, WWE's response to his passing, Savage's departure from WWE, the Savage-Stephanie rumors and much more.
To order the Kayfabe Commentatries Breaking Kayfabe VOD iPPV, click the graphic below: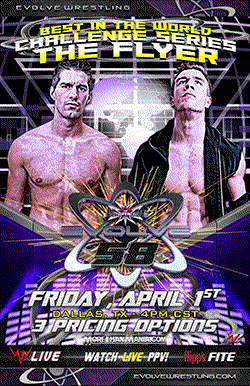 To order the DVD, visit www.KayfabeCommentaries.com.
If you enjoy PWInsider.com you can check out the AD-FREE PWInsider Elite section, which features exclusive audio updates, news, our critically acclaimed podcasts, interviews and more, right now for THREE DAYS free by clicking here!