DRAGON GATE USA RETURNING TO MA & iPPV TONIGHT, HOW YOU CAN ORDER
By
Mike Johnson
on 2012-11-02 09:47:00
Dragon Gate USA is returning to iPPV tomorrow from Everett, MA with "Fearless 2012" featuring:
Respect Match: AR Fox vs. Ricochet
Winner Gets DGUSA Tag Title Shot On Nov. 3rd: Genki Horiguchi & Ryo Saito vs. The Super Smash Brothers
Captain's Match - One Captain Must Defeat The Other Rich Swann (C), CIMA & ACH vs. Chuck Taylor (C), Orange Cassidy & Drew Gulak
Special Challenge Match: Akira Tozawa vs. Jon Davis
Special Attraction Match: Sami Callihan vs. Samuray Del Sol
Non-Title Match: Johnny Gargano vs. EITA
Special Tag Team Attraction: Scott Reed & Caleb Konley with Larry Dallas & Trina vs. Arik Cannon & Pinkie Sanchez.
To pre-order the iPPV, click the graphic below to sign up for a WWNLive.com account: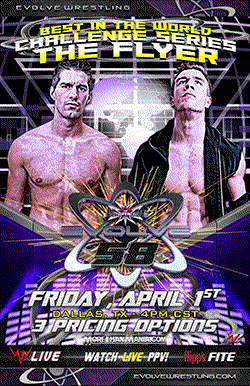 If you enjoy PWInsider.com you can check out the AD-FREE PWInsider Elite section, which features exclusive audio updates, news, our critically acclaimed podcasts, interviews and more, right now for THREE DAYS free by clicking here!