RINGSIDE COLLECTIBLES TO RELEASE EXCLUSIVE GLOW IN THE DARK JEFF HARDY ACTION FIGURE
By
Mike Johnson
on 2010-10-08 11:46:05
Our friends at
www.RingsideCollectibles.com
sent along the following images of their next exclusive TNA action figure release, an awesome looking glow in the dark Jeff Hardy figure: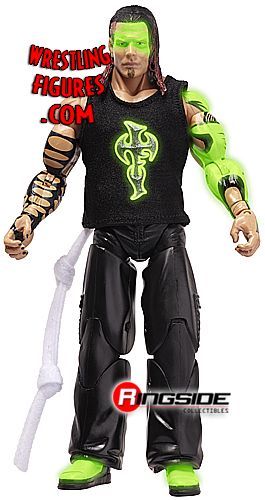 The figure will come with a removable cloth t-shirt bearing Jeff's trademark symbol and towel accessory attached in the back.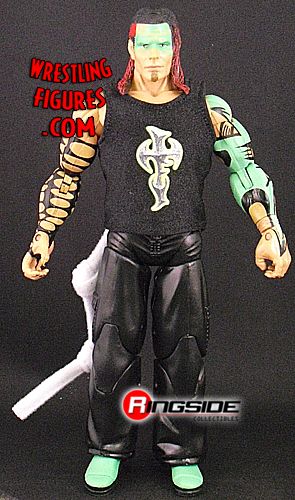 He has a painted face and a painted left arm, artistically detailed as only he would be able to imagine for himself and only Jakks Pacific would be able to reproduce.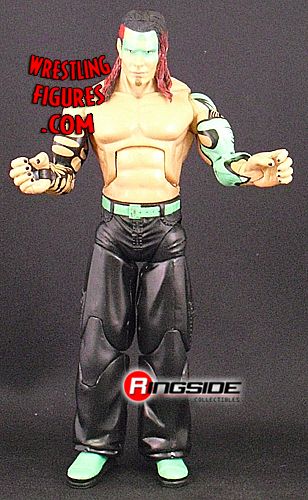 In addition to the level of detail, Jeff's face paint, arm, boots, belt and symbol on his shirt will all GLOW IN THE DARK! (towel will glow in the dark with the enhancement of a blacklight.) Each painted green section of the figure will glow in the dark without light, and the usage of a blacklight will make the glowing even stronger.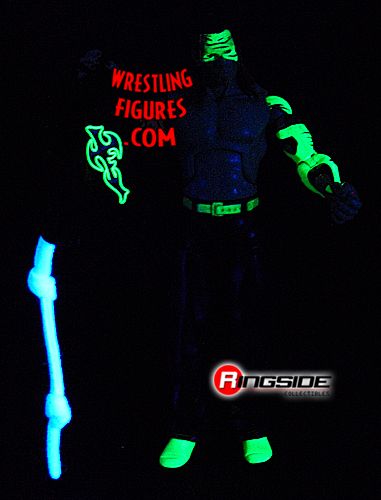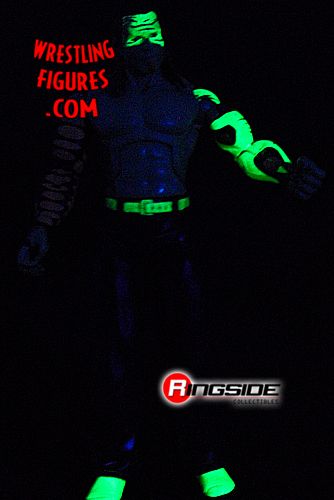 If you enjoy PWInsider.com you can check out the AD-FREE PWInsider Elite section, which features exclusive audio updates, news, our critically acclaimed podcasts, interviews and more, right now for THREE DAYS free by clicking here!