WHY CM PUNK CHOSE TO BE STRAIGHT EDGE, THE ROCK TALKS ABOUT WHETHER HE WOULD RETURN TO WRESTLING, DALLAS RAW PRE SALE CODE AND MORE WWE NEWS
By
Paul Jordan
on 2018-07-11 18:16:00
Taylor Millard sent word that the presale code for the 9/17 Raw in Dallas, TX is: WWERAW. The pre-sale starts tomorrow morning at 10 AM local time.
Our good friends at Ringside Collectibles have sent word that they have 10 piece Hardcore Accessories Playsets, an exclusive to their company, in stock now. This set features 10 accessories that bring matches to new levels of dangerousness and new heights of pain for your wrestling figures! Featuring 'sharp' detail and even 'flaming hot' weaponry, these accessories are perfect for creating hardcore wrestling figure matches.
You can get an idea of the set below.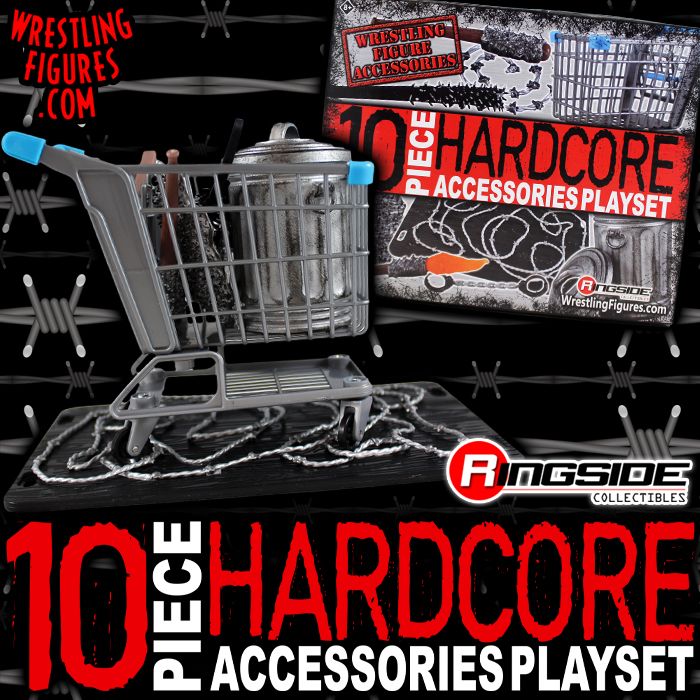 You can order yours now by clicking: https://www.ringsidecollectibles.com/hardcore-accessories-wrestling-playset-rex-143.html
Videos:
The real reason for CM Punk's straight edge lifestyle revealed (WWE Network Exclusive):
The Rock talks about getting back into a WWE ring:
The Rock's mom makes an Extreme Rules prediction for Nia Jax:
THE GRAND FINALE of A WAY OUT! #12 - UpUpDownDown Plays:
If you enjoy PWInsider.com you can check out the AD-FREE PWInsider Elite section, which features exclusive audio updates, news, our critically acclaimed podcasts, interviews and more, right now for THREE DAYS free by clicking here!