COOL EXTREME RISING 'NOVEMBER RAIN' VIDEO, PROMOTION MAKING iPPV DEBUT TOMORROW
By
Mike Johnson
on 2012-11-16 10:05:41
Gene Anthony
sent along the following Extreme Rising video he put together to "November Rain", obviously a nod to the classic ECW videos from back in the day. While not officially released by Extreme Rising, I thought it was a pretty cool video:
Extreme Rising will make its iPPV debut tomorrow from Pittsburgh, PA. To order the show, click the graphic below to sign up for a WWNLive.com account and order the show: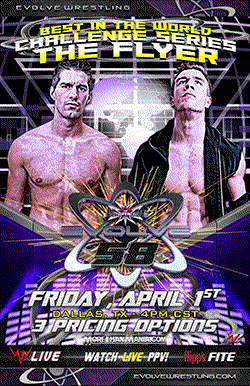 Set for the iPPV debut:
*Shane Douglas vs. Matt Hardy.
*Sabu vs. Devon Storm
*Jerry Lynn vs. Homicide
*The FBI vs. BLK Out
*Bestia 666 vs Pesadilla
*Perry Saturn vs. Luke Hawx
*Stevie Richards vs. Papadon
*Raven, Rhino, The Sandman, New Jack, Blue Meanie, Balls Mahoney, Facade, Christian York, Jay Bradley, Raven, Marcos Cordova, Joel Gertner and Robbie Mireno are also scheduled for the event.
For ticket details, visit www.extremerising.com.
To pre-order the event, click the graphic below to sign up for a WWNLive.com account: